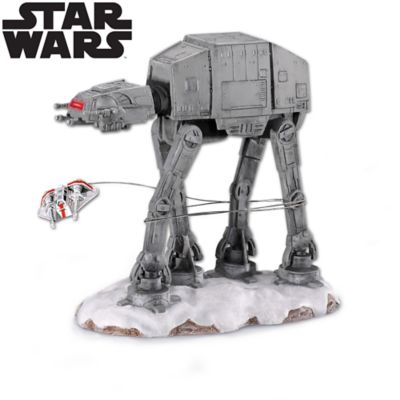 Star Wars® Galactic Village Collection with Illumination from Hawthorne Village

Star Wars Galactic Village Collection

A new series of exclusive Star Wars collectible is now available from Hawthorne Village. This series consists of miniature Star Wars buildings and scenes complete with illumination. The series starts with ISSUE ONE: The AT-AT Walker and Snowspeeder with FREE Princess Leia figurine. The AT-AT Walker measures approximately 6-1/2" in length by 6" high.

You continue your collection with Issue Two, Mos Eisley Cantina with FREE Luke Skywalker figurine. Additional Star Wars village buildings, each being released as a separate issue will follow. Some of these will include select free Star Wars character figurines.


These awesome and exclusive collectibles are officially authorized by Lucasfilm™ and each Star Wars collectible building in this collection lets you recreate a significant and memorable scene from the movie in vivid 3-D detail and complete with illumination! Each collectible is hand-painted in amazing detail and hand-numbered with a matching certificate authenticating your collectibles as an original from Hawthorne Village.

From the dry sand dunes of Tatooine to the lush green forests of the forest moon Endor and beyond, this amazing collection will captivate even the biggest Star Wars fanatic. Intense demand is anticipated, so order now to lock in your pieces and you can also purchase a subscription to lock in these affordable prices.
$59.99. Payment is also available as 3 easy installments of $20.00, making these exclusive Star Wars collectibles affordable for any Star Wars fan's budget.


A Collection Subscription is also available. Here are the details from the website:
Ordering a Collection by Subscription Plan is for Smart Collectors:
Reserves the entire Star Wars Galactic village collection from Hawthorne Village in your name so you never risk an increase on the price of other collectibles in this collection, or miss a single issue of this collection
Each issue will be shipped to you for your review, about one every month or two (pending availability), at the same low issue price and charged to the credit card on which your order was placed. No need to order each one separately
You may cancel your collection at any time with no obligation
"Issue One - AT-AT Walker and Snowspeeder with FREE Princess Leia figurine," will be followed by "Issue Two - Mos Eisley Cantina with FREE Luke Skywalker figurine," and additional collectible Star Wars village buildings as they become available
Click the image or link below for more information or to grab your Issue One before they are long gone!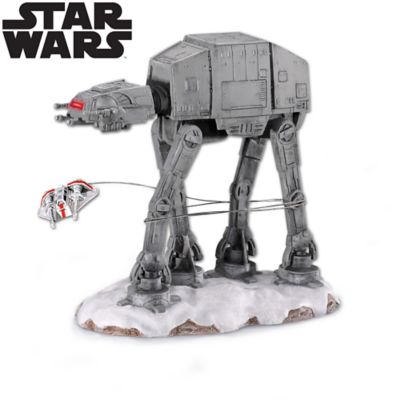 Star Wars Galactic Village Collection