So I came across a great deal on a Stormtrooper collector's helmet from Kmart. This collector's helmet normally retails for $90.99 but I put together a great deal for all of you fellow Star Wars fans. With Kmart's current promotion and this exclusive coupon code you can grab this awesome collectible for $68.79; a savings of nearly 25%!

This awesome Stormtrooper helmet is an officially licensed Star Wars product and has been completed in stunning detail to closely match the real thing. It is sized to fit most adults.

Want to take advantage of this great deal? Then make sure you follow these instructions carefully to ensure you get the discount mentioned above.

1. CLICK: Click on the photo below to link directly to the Helmet on Kmart's site

.

You'll probably see the helmet listed at full retail; but that's ok because we take care of that in the next step.

2. ADD TO CART: Next simply click the red "add to cart" button

to add the helmet to your shopping cart. You'll be taken to your shopping cart page. You'll notice that Kmart has already automatically applied a $18.20 discount to your order! But we aren't done yet. Follow the instructions in step 3 to apply another $5.00 coupon code.

3. ENTER COUPON CODE:

Now that you are in the shopping cart page scroll down to the bottom of the cart page, just to the left of the large orange "Proceed to Checkout" button. You'll notice a small link labeled

"Use a Coupon Code"

with a small image of a pair of scissors clipping a coupon.

Click this link,

enter coupon code KMART5OFF50 and click apply

.

You'll notice the shopping cart updates to apply the $5 off coupon. Unfortunately the cart bumps the previous $18.20 discount down to $17.20 so the next effect is only a $4.00 extra discount..but 4 bucks is 4 bucks!

Follow the instructions above and you'll get $22.20 off!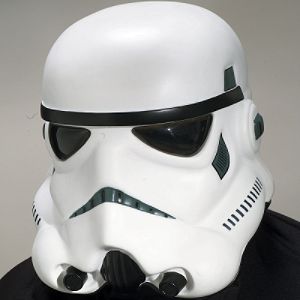 Here's more good news: you can also get free shipping to save even
more
. If you want to sign up for a free 30 day trial of the "shipvantage" program you can get free shipping on this order. I don't know much about the shipvantage program other than it appears to be a program that offers you free standard shipping and very reduced cost fast and premium shipping. I did notice if you don't cancel at the end of the 30 day trial they charge your credit card an annual fee of $79.00. That's pretty steep unless you do a LOT of online shopping. That being said I believe it may be possible to sign up for the free trial to get free shipping and then simply cancel 5 days before the 30 day trial ends to avoid being automatically enrolled in the program and charged the annual fee. Be sure to check on the details and verify this since I've read very little about it, but it
may
be another way to save another $7-10.00! I get nothing if you sign up for the shipvantage trial...I just threw it in there as a possible way to save you some more dough. Even if you don't try for the free shipping this is a great deal with all of the other discounts! I'll be posting some other cool products and great deals I found shortly. Until then, thanks for reading!
-StarWarsFanDad